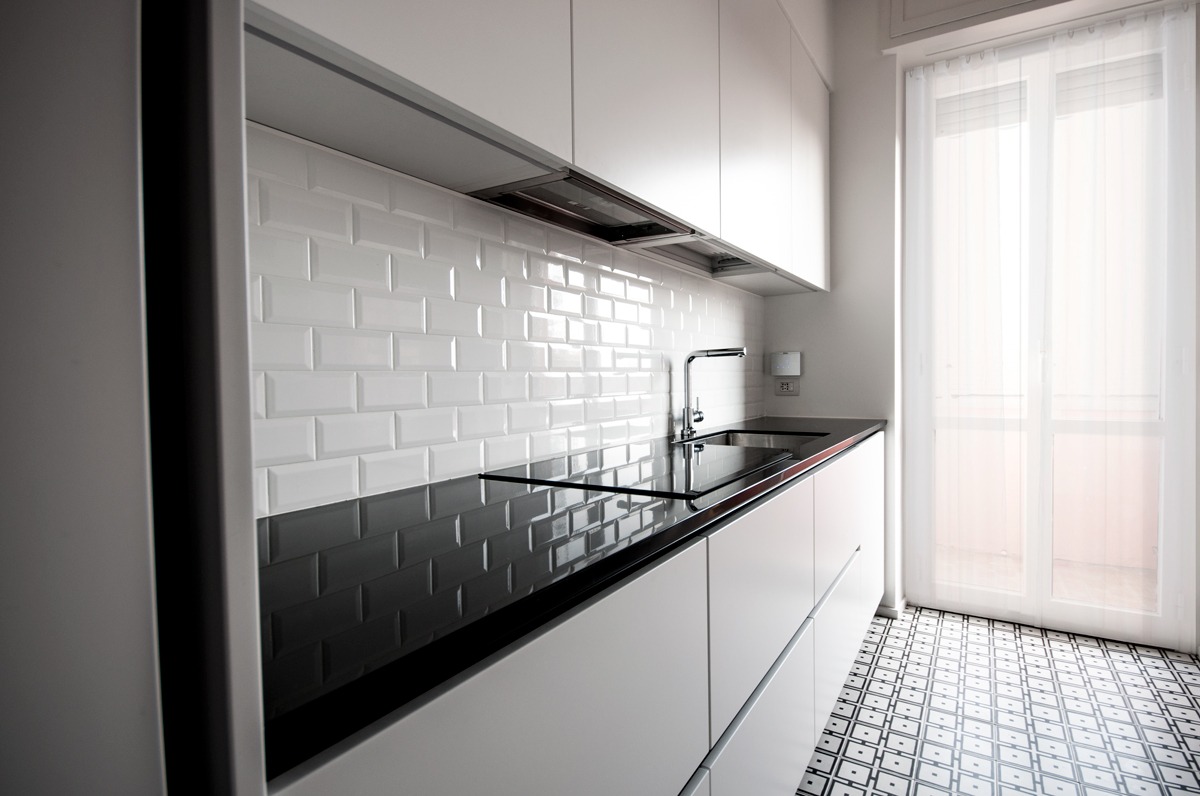 Project by: Luca Somaini
Renovation project of a 100 square meter apartment in Milan in the City Life area. Complete renovation of the building and relative re-distribution of the spaces. The following rooms have been created: 2 bedrooms, 2 bathrooms, kitchen, living room of about 28 square meters, storage room and walk-in closet. I met all the requirements dictated by the owners, a young couple with an incoming child.
Great attention has been given to the optimization of the containment spaces without in any way prejudicing the aesthetics. Thanks to the wise design, the salon is able to host numerous groups of friends (up to 14 people) without any problem, guaranteeing the livability of the environment itself. All the furnishings have been designed adhoc and made to measure. Within the project, 2 sliding doors – a work of art effect – made to measure and hand-decorated have been included, which separate the rooms in a completely original and elegant way.